ABOUT
ME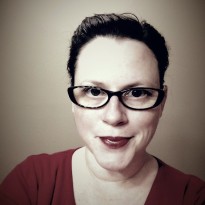 I am a Gainesville-based developer passionate about mobile development. Recent graduate from The Iron Yard's iOS Development course. I study Ruby and Javascript in my free time. Attended RubyConf 2013 as an Opportunity Scholar. Founder and organizer of
Orlando Girl Geeks
, an informal group for women that meets monthly for dinner and conversation.
---
SKILLS
• Excellent project and time management skills, self-motivated and able to work independently or with a team.
• Exceptional written and verbal communication; able to interact constructively with customers, users and team members.
• Open and enthusiastic about learning new innovations, technologies, tools and platforms.
LANGUAGES
Swift, Objective-C, Ruby, SQL, Java
TOOLS & TECHNOLOGIES
Xcode, Parse, RESTful APIs, Rails, Agile, OOP, design patterns, iTerm, Sublime, Atom, Sketch, GitHub, gitTower, Eclipse, Bootstrap, ZURB Foundation, WordPress
INTERESTS
• Gadgets, innovative tech, DIY, streamlined life & work flows, new urbanism, sustainability, civic hacking, social economics, Inbox-zero, weird history, good (and bad) sci-fi/fantasy, travel, art, architecture, music, good conversations, craft beer and playing pool.
• Fascinated with the creation and implementation of multi-platform, groundbreaking productivity tools that make lives better.
• Helping and supporting local groups and organizations through use of social media and marketing, newsletters, forums, websites, mobile apps, fundraising, volunteering, networking, and organizing.
iOS - Swift
iOS - Objective-C
Web Development