ABOUT
ME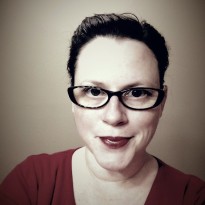 I am a Durham, NC based, remote-only developer passionate about mobile development.
---
LANGUAGES
TOOLS & TECHNOLOGIES
Xcode, Cocoa, RESTful APIs, Agile, SCRUM, OOP, iOS design patterns, iTerm, Sublime, Atom, Sketch, GitHub, gitTower, Charles Proxy, Postman, git-flow, Jira, unit testing, CI testing and builds, Jenkins
OTHER
Time and project management; self-motivated; exceptional written and verbal communication; open and enthusiastic about learning new innovations, technologies, tools and platforms.
INTERESTS
• Gadgets, innovative tech, DIY, streamlined life & work flows, new urbanism, sustainability, civic hacking, social economics, Inbox-zero, weird history, good (and bad) sci-fi/fantasy, travel, art, architecture, music, good conversations, craft beer and playing pool.
• Fascinated with the creation and implementation of multi-platform, groundbreaking productivity tools that make lives better.
• Helping and supporting local groups and organizations through use of social media and marketing, newsletters, forums, websites, mobile apps, fundraising, volunteering, networking, and organizing.
iOS - Swift
iOS - Objective-C
Web Development